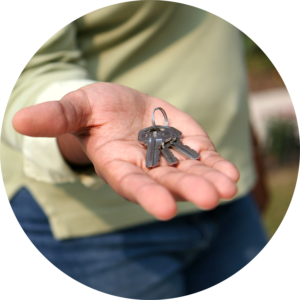 HandyTrac Systems, a key control firm serving multifamily, military, and student housing, has long been the favorite of property managers and building owners.
As a testimony to that popularity, HandyTrac Systems is now servicing customers across the USA, and its presence in all fifty states is a testament to its valuable yet affordable key control system. In addition, HandyTrac's patented key management system is unique in that it backs up all of its client's data with an audit trail.
Founded by apartment industry veterans who saw the value in a system that organizes and keeps track of building unit or apartment keys, HandyTrac provides clients with an audit trail which can be used to determine frequency of repairs, pest control activities, move-in move-out dates for billing, and lockouts.
The most important facet of any key control system is its ability to prevent residence keys from getting into the wrong hands. The resulting judgments against multifamily management companies which did not have key control and audit facilities are extensive. As one law firm points out, too many New Yorkers have been killed or seriously injured in robberies, shootings, stabbings, and beatings that could have been avoided if the apartment building had adequate key control security. In addition, these premises liability lawsuits can cost millions.
Over the past 20 years, HandyTrac has managed keys for more than 3 million apartment homes coast to coast through a cloud-based tracking system that affords owners and managers the ability to instantly access key reporting via a single login through a computer or smartphone.
A member of the National Apartment Association, the National Multifamily Housing Council, the Chicagoland Apartment Association, and the Bay Area Apartment Association, HandyTrac has won praise from many companies:
"The price fits perfectly in our budget and the systems have all the essential features and functions of much more expensive systems." — Milestone Management

"We have made a big transition into keeping our specialty keys more secure and we couldn't have done it effectively without a product like HandyTrac." — University of Connecticut

"The system is backed by a service plan that makes it an unbeatable value." — Altman Management Company

"The HandyTrac system has been very reliable and we've received outstanding product support and great response time from their representatives." — Western National Property Management
HandyTrac is an integrated system providing all the software and hardware that building management and owners need to operate securely. In addition, in about the same amount of wall or desk space currently being used for keys, HandyTrac's combined biotechnological display unit provides the highest possible level of security, flexibility, and reporting capability.
Contact HandyTrac today to learn how an industry-backed key control system can strengthen the security of your property.